Our Mission
The MISSION of CRISELL GLOBAL PRODUCTIONS is to promote and support new talent behind and in front of the camera by offering key positions to create new Webseries, Shorts, and Feature Films.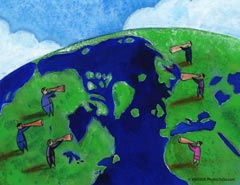 Organization News
Most recently CGP produced Uncle Zorba (trailer and short) which will be shot as a feature film by the end of this Summer. Along with Uncle Zorba, five other feature films are in pre-production. On top of the 4 Webseries already displayed on this website there are 12 more in development. Also, Crisell Global Productions is involved in Dinner Theatre performances, click the tabs near the top left corner to check out these great projects!
Becoming a Member
Members of the entertainment family are invited to join CGP and become a part of a new studio system which encourages and supports new talent behind and in front of camera. To join just contact the founder by email at: ted.crisell@gmail.com and you will receive a quick response to your inquiry. CGP wants to make contact with talent world-wide in all of the arts: acting, singing, dancing, magic and more!